DATUK DAVE TEOH
INTERNATIONAL SERVICE DIRECTOR
Datuk Dave Teoh is the International Service Director and board member for the Rotary Club of Kuala Lumpur DiRaja for year 2021 – 2022. This is Datuk's first appointment to a Rotary board position.
Datuk Dave's entrepreneurial beginnings started more than 3 decades ago after short stint working with a multinational telecommunication company. In 1999 he co-founded Daveleen Group of Companies which provided new and innovative Women Wellness and Postnatal Care Solutions to women in the region.
Leading the charge, Datuk was Group President & CEO and he handled overall operations, marketing and promotion activities of the company. This resulted in regional expansion into China, Hong Kong, Taiwan and other ASEAN countries.
In 2019, after 20 years at the helm, Datuk Dave decided to take a more passive role in the company's operations and is now focusing his time on investments, family, and social welfare activities.
---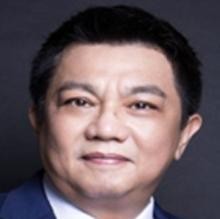 We Make An Impact.
We Take Action.