DATO' DR. PRAKASH RAO
Dato Dr Prakash Rao has been a member of RCKL DiRaja since 2010 and has served various roles at the club with majority of his time spent as club administration director with roles as the membership chair 2011/2012, vocational chair in 2014/2015 and as a committee member for the Skipping Rope event. This year Dato Dr Prakash is the Vice President of Rotary Club Kuala Lumpur DiRaja.
Dato was born in Ladang Geddes, Negeri Sembilan and is the eldest of seven siblings which consist of 2 boys and 5 sisters. He moved over to Bagan Pasir Estate at the age of 4 with his parents where he attended SRKJ,Sungai Sumun and then SMKJ for primary and secondary school respectively. Dato took up his father's challenge after a year focused on hockey and football and travelled to India where he experienced life lessons in education, poverty and wealth. In 1990, Dato Dr Prakash retuned home as a medical doctor.
From 1991 to 1994, Dato worked in several medical organizations including PPUM, Kuantan GH, Pekan District Hospital/Pahang Palace and GH Kuala Lumpur. In 1995, Dato Dr Prakash joined general practice and has enjoyed a successful 26 year career to date.
With regards to family, Dato is married to Datin Kumutha Malar, a lawyer by profession that worked for the US Embassy. Datin is now a non-practicing lawyer, a home maker and a pillar of the family. Dato is blessed with 3 boys-the 1st is in medicine at IMU Bukit Jalil, 2nd working on his A levels at Help University maybe with an engineering career pathway in Germany and the 3rd just finished his IGCSC with a medical career pathway on the horizon.
In terms of additional social responsibilities, Dato is a lifetime member of the medical association of Malaysia (MMA), Founding member and current President of Malaysia Telugu Welfare & Culture association (PKKTM), lifetime member of Telugu association of Malaysia (TAM), current committee member of TAM Selangor/Wilayah Branch.
Dato's hobbies include football, hockey, badminton, travelling and lately he has picked up gardening.
---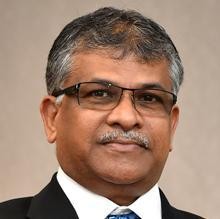 We Make An Impact.
We Take Action.