DATO ROSHANE RIZAL BIN MOHD IBRAHIM
Dato Roshane is the Pubic Image Director and board member for year 2021 – 2022. This is his second appointment to a Rotary board position and his prior appointment was as Vocational Service Director in 2019-2020.
Prior to his directorship and board appointments, Dato Roshane been in various committees and has been an active club member since 2017.
In his professional life, Dato Roshane has almost 3 decades of strategic transformation experience via marketing & sales, business development & general management career pathway across eight Asian markets and twelve industries. Currently, Dato Roshane is the Director and Board member of RIJ Group of companies. He enjoys uncovering potential gaps in the market, problem solving & creating strategy with execution to realize potential.
Dato Roshane's personal time is focused on family, water sports, reading, learning new skills, mentorship and board/management committee positons.
---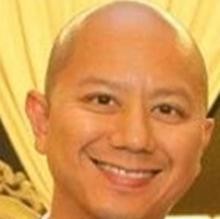 We Make An Impact.
We Take Action.