JAMES MAK
CLUB SERVICE DIRECTOR (ADMINISTRATION)
James Mak is the Club Service Director and board member for the year 2021-2022. He is also currently an EXCO member of SamaBantu, which is a non-profit platform for crowd donation and distribution of fund to displaced workers during the Covid-19 pandemic.

His prior appointment was the Honorary Treasurer in 2019-2020. He was also the Chairman of President's 3-High Project in 2019-2020.

In his professional life, James has more than 30 years of experiences in jewelry accessories, and is currently the Managing Director of Glister Fashion Sdn. Bhd.

Leisurely, James enjoys travelling, sports, cooking, baking, and reading.
---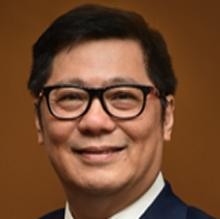 We Make An Impact.
We Take Action.